:::
Office of the APO Director for the ROC
The Asian Productivity Organization (APO) is one of the few international organizations that Taiwan takes part in under the country name Republic of China (ROC). The China Productivity Center (CPC) represents Taiwan (ROC) in implementing various APO programs and activities. Each member country authorizes a representative to serve on the APO Governing Body (the APO's highest body).
---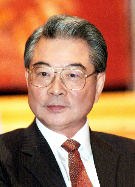 Rock Hsu
APO Director for the ROC
Ching-Chang Lien
APO Alternate Director for the ROC
---
Purpose: Provide technical, management and other services to industry, agriculture and the service industry in member countries to promote their economic prosperity and raise the living standards of the people.
Mission: Through raising the level of productivity, make a contribution to sustainable social and economic development in the Asia-Pacific region.
Vision: Become a leading international productivity promotion organization, making APO member economies more productive and competitive.
Strategy:1. Strengthen NPOs and promote the development of SMEs and communities; 2. Promote innovation-oriented productivity increase. 3. Promote green productivity.
Main work contents
Conduct observation missions, seminars, workshops, training courses, individual training and provide expert services. In line with the actual economic development needs of each member, member countries recommend high leverage representatives from industry, government, academia and research for centralized training or dispatch experts to provide guidance to other member countries. to promote new knowledge, new ideas, new techniques and new methods with the aim of encouraging industry, agriculture and the service industry in member countries to speed up the promotion of various activities for productivity improvement.